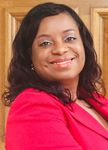 Title
Transformers – More than Meets the Eye: Examining the Dark Side of Transformational Leadership (Demystifying Dark Transformational Leaders Session 1)
Description
Demystifying Dark Transformational Leaders with Dr. Cecelia Martin.
There is clearly a distinction between Transformational Leaders and other types of leaders. Affectionately known as Transformers, these powerful change agents ignite organizations to accomplish extraordinary outcomes that transcend the monotony of day-to-day operations. Transformers accomplish the mission, move others into action, and inspire the hearts and minds of many with grand and compelling visions. However, transformers can exemplify the best of leadership and the worst of leadership. When operating from the dark side of charisma, Transformers can become the single catalyst to derailing a company's success, their impact can be catastrophic. Instead of ignoring or dismissing these dark traits, we can learn to recognize and mitigate the signs of toxicity in Transformers and use it as an opportunity to embed accountability and bring balance to the pressures that come with power and authority.
Session 1: Transformers – More than Meets the Eye: Examining the Dark Side of Transformational Leadership
Leaders have their own style and approach to organizing and implementing vision and tasks. Leadership style is not only crucial to the progress and survival of an organization, but it can be a key element to company productivity and employee job satisfaction. The organization is the structure and infrastructure under which the leader and the followers' function. Since the style or approach of a leader can help to improve an organization or cause it to deteriorate, it is equally important to examine to identify and acknowledge the dark side of transformational leadership.
Presentation Date
5-18-2021
Disciplines
Leadership Studies
Recommended Citation
Martin, Cecelia, "Transformers – More than Meets the Eye: Examining the Dark Side of Transformational Leadership (Demystifying Dark Transformational Leaders Session 1)" (2021). Leadership Center Events. 4.
https://fuse.franklin.edu/leadership-events/4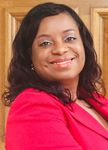 COinS