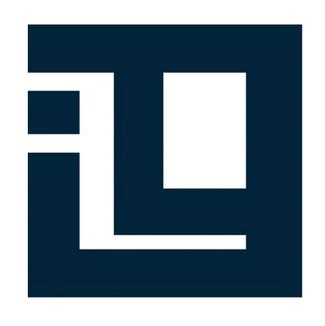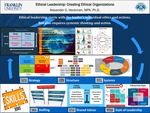 Abstract
Many scholars examine this issue primarily from an individual perspective and in abstract or stylistic manner in which the leader serves as sort of an ethical judge making a ruling.
This poster examines the issue of ethical leadership from an organizational and practical perspective where a leader must think systemically about how to create an ethical organization. In doing so, the leader has to think like an engineer who takes action to design organizational structures that shape and direct action systematically in order to help create an ethical environment. The author applies systems thinking and uses the McKinsey 7-S to present ideas about how to create an ethical organization. The presentation is designed to stimulate a dialogue about what it means to be an ethical leader and how leaders can make their organizations ethical.
In short, the author introduces the idea of ethical leadership as a systemic organizational responsibility that goes well beyond simply making ethical decisions from an individual perspective.
Publication Date
11-14-2014
College/Unit
College of Health and Public Administration
Disciplines
Business Administration, Management, and Operations | Leadership Studies
Recommended Citation
Heckman, Alexander C., "Ethical Leadership: Creating Ethical Organizations" (2014). Learning Showcase 2014. 34.
https://fuse.franklin.edu/ss2014/34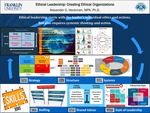 COinS