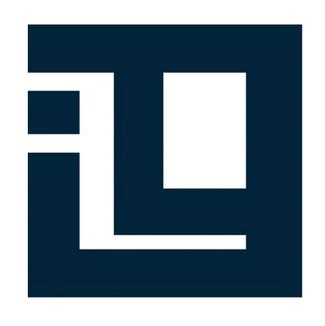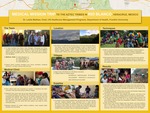 Abstract
Introduction: A team of 17 members which included 4 doctors from OH, IL & TX planned a 10-day visit to assess and provide for the medical needs of the Aztec tribal populations living in the mountains near Rio Blanco, Veracruz State, Mexico, altitude varying between 5,000 to 9,000 feet above sea level.
Purpose: With the information provided that there was very little organized medical care for the tribal populations in the mountains, the plan was for 2 medical teams with 2 doctors in each team to visit 12 different villages / small towns Monday through Saturday, each team getting to run free medical clinics in 6 different places.
General Methods:
After arrival at Mexico City airport, it was a 4 hour scenic drive by bus to the small town of Rio Blanco, 5,000 feet above sea level, surrounded by gorgeous mountains on all sides.
The first 2 days were spent in Rio Blanco debriefing with a local faith-based group that had been working in these mountains for a couple of decades with very limited medical assistance, but had in-depth knowledge of the terrain and the tribal needs. The 4 doctors spent about 6 hours on the second day selecting and purchasing bulk medications that were expected to be needed from a wholesaler of pharmaceutical drugs, and returned to organize the surgical supplies that were carried from the U.S.
The third day had the team drive up the mountains to Atlahuilco, a small village in a deep valley between 2 mountains, along with about 30 other workers from Rio Blanco including translators to Spanish and Nawat, the language used by the Aztecs in this area.
One medical team with the 2 senior doctors visited villages in Atlahuilco, Zacamilola, Quechulingo, Atlahuaja, Acultzinapa & Tepexititla, one on each of the 6 days, while the junior team of 2 doctors traveled to the more distant region of Zongolica with some villages being about 3 hours drive from the Atlahuilco base camp.
Each day was long hours, driving out after breakfast and returning to base after 10-12 hours for dinner. Sandwiches and bottled water were carried for lunch daily, along with totes and cartons filled with medical and surgical supplies.
*Outstanding Faculty Poster Winner
Publication Date
11-14-2014
College/Unit
College of Health and Public Administration
Disciplines
Medicine and Health Sciences
Recommended Citation
Mathew, Leslie, "Short Term Medical Mission to the Aztecs in the Mountains" (2014). Learning Showcase 2014. 35.
https://fuse.franklin.edu/ss2014/35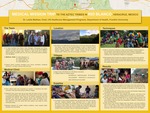 Included in
COinS