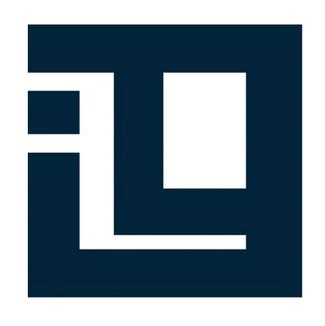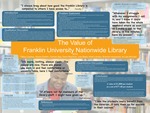 Abstract
The Franklin University Nationwide Library (FUNL) has long been considered a significant contributing resource to our university community. Yet, in spite of our high level of professional competence and credibility, we are reticent to "tell our story" or to promote to others the list of services we provide. This reluctance is rooted in the professional academic preparation and service ethic that characterizes librarianship.
Compelling contemporary trends in higher education mandate that all academic programs provide robust performance evaluation and verified and validated measures of Return on Investment (ROI). ROI is a technique for quantifying the extent to which investment in a library helps generate income or other tangible benefits for its parent institution. One way of measuring ROI is quantitative and involves calculating what Franklin University would spend, in time and direct costs, to get the information our users need without access to the library. Another method addressed in this Learning Showcase presentation is qualitative evidence from University administrators and faculty pointing out how FUNL has expedited university administrative initiatives, new program and degree development, and other revenue enhancing efforts.
This poster employs both forms of measure to demonstrate the continued value of professional librarianship to the varied and complex directions this university will be moving in during the coming years.
Publication Date
11-14-2014
College/Unit
Administrative Offices, Executives, and Centers
Disciplines
Higher Education | Library and Information Science
Recommended Citation
Mignerey, David; Lipstreu, Tiffany; Blake, Julie; Byg, Carmen; Darden, Alyssa; Lobrano, Kristi 9476223; Houseman, Brandon; and McCash, Luke, "The Value of the Franklin University Nationwide Library" (2014). Learning Showcase 2014. 56.
https://fuse.franklin.edu/ss2014/56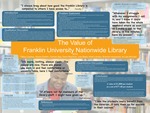 COinS