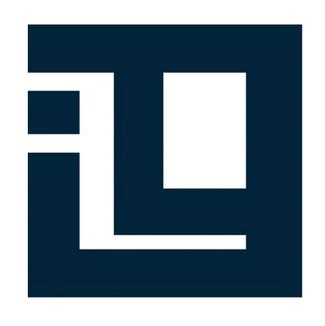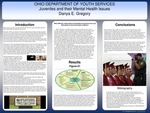 Abstract
During the 1960's, an explosion of interest in child abuse and neglect became prominent and it all came together with the case of Gerald Frances Gault, gained national attention to the plight of juveniles. Gerald and his friend were making obscene phone calls and he was taken to jail without the benefit of is parents being notified, being detained until his hearing and charges being lodged against him, convicted and sent to a juvenile correctional facility until his 21st birthday. Until this case became prominent, many youth were not given legal counsel, and just being sent to away because it was thought that there crimes were illegal, when they were not. (E. Michael Foster, 2004)
Starting in the 1970's, mental health officials started to look at juveniles and why so many were going to correctional facilities. During the past 30 years or so, a push has been made to have mental health screenings preformed on children who have committed violent crimes. Many always thought that youth were doing bad things because they were not being raised right and had bad parents. Once the mental health advocates, judges, attorneys, probation/parole officers and parents got together and decided to look at some of the behaviors and listen, actually listen to the children about what was going on with them, is when the real work began. (Hammond, 2007)
The Ohio Department of Youth Service is a premier agency in helping to reduce recidivism of youth in Ohio. The Ohio Department of Youth Services was founded in November 1981 as a result of House Bill 440. The agency was first started in 1868 for boys and girls, where they learned skills to help them become productive members of society at the time. In the 1940's, the agency started focusing on delinquency as a result of the 1900 youth that were in the facilities. The goal of the agency is to offer services to the youth which includes education, mental health, substance abuse treatment, mentoring, behavioral therapy, reentry services, and other services that may help the youth become a productive member of society once they are released.
The current Director, Harvey. J. Reed has implemented many programs that has helped many of the youth become productive members. He is the chair of the Ohio Interagency Task Force on Mental Health and Juvenile Justice, which delivered recommendations to the Governor, General Assembly and Supreme Court in October 2012. Recommendations that called for an effective and integrative system of care where the systems that may impact youth and their families, work collaboratively to develop and improve the earlier identification of mental health needs and the service delivery and financing of systems and services responsive to the needs of youth. (Services, 2013)
The mission of the Ohio Department of Youth Services is to improve Ohio's future by habilitating youth and empowering families and communities. The vision of the agency is a safer Ohio: one youth, one family and one community at a time. As noted, this has been taking place since the inception of the department and has begun to shape the way many of our youth come out and re-enter society.
Publication Date
11-14-2014
Disciplines
Child Psychology | Mental and Social Health
Recommended Citation
Gregory, Danya E., "Ohio Department of Youth Services: Juveniles and Their Mental Health Issues" (2014). Learning Showcase 2014. 77.
https://fuse.franklin.edu/ss2014/77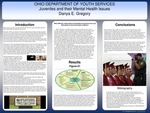 Included in
COinS