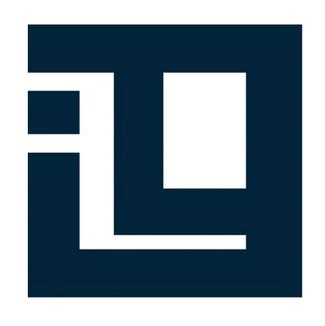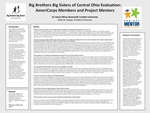 Abstract
This evaluation reviewed the Big Brothers Big Sisters of Central Ohio (BBBSCO) Project Mentor program, specifically the program's incorporation of AmeriCorps members as Project Coordinators during the 2011-2012 and 2012-2013 school years. The evaluation was focused on answering the following questions:
Did the AmeriCorps members serve the target audience identified in the original grant application? If not, why not?
Were the AmeriCorps members utilized in the manner described in the original grant application? If not, how did the utilization of the members change from the original plan? Did these changes have a positive or negative impact on the program?
What problems were encountered in implementing the program? How were these problems resolved?
Were all planned activities implemented? Were they accomplished on schedule?
What costs were incurred? Did they exceed initial projections?
How did the AmeriCorps members impact the Project Mentor program?
What lessons/best practices have been learned to guide future implementation of this program?
Publication Date
11-14-2014
Disciplines
Civic and Community Engagement | Community-Based Research
Recommended Citation
Miner-Romanoff, Karen and Swope, Kelly M., "Big Brothers Big Sisters of Central Ohio Evaluation" (2014). Learning Showcase 2014. 9.
https://fuse.franklin.edu/ss2014/9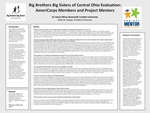 COinS